秋山 きらら
2016年9月17日 未分類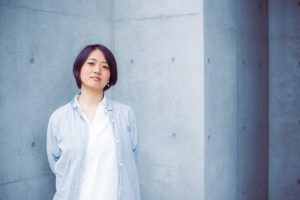 *Twitter*
1991年8月8日生まれ。163.5cm。
幼少期からクラシックバレエを習い、その後数々のコンクールに出場。全国大会入賞も果たす。
多感な高校時代を、都立御三家–日本一の文化祭を誇る「国立高校」で過ごし、演劇やバンド活動など"創る"ことに傾倒。ダンスはもちろんのこと、ジャンルを超えた創作を好むように。
立教大学映像身体学科に入学後はコンテンポラリーダンスを中心に、学内外問わず、精力的に活動。
2015年に同学を卒業後は広告業界に新卒入社。現在はダンスやアートの企画・制作に従事しながら、"動きの演出家"を目指して活動中。
2016年に大学時代のサークルの先輩であった"加藤航平"を、気軽な気持ちで誘い、身体企画ユニット「ヨハク」が誕生した。
<主な経歴>
・2005年4月 東京新聞主催全国バレエコンクール児童第二部 入選
・2006年4月 第6回まちだ全国バレエコンクール中学生の部 第8位
・2012年 ART DANCE KANAGAWA「兵士の物語」に出演参加
http://www.ballet-factory.com/takahashi/new/001.html
・2015年4月公開映画「セシウムと少女」にダンサー出演
http://cesium-to-shyoujyo.com
Born August 8, 1991. 163.5 cm.
Learn classical ballet from childhood, then participate in numerous competitions, and also won the national competition prize.
Spend time at a high school, "Tokyo Kunitachi High School" which is one of the three public high schools in Tokyo, and doing the festival which is said to be the best school festival in Japan.
Be passionate about "creating" such as plays and bands.
As well as dancing, began to like creative works beyond genres.
Entered Rikkyo University and majored in Body Expression and Cinematic Arts.
After that, did a lot of performance regardless of inside and outside the campus, mainly on contemporary dance.
After graduating from the same school in 2015, joined the advertising agency.
Currently change the work to planning and production of dance and art, and for the holidays also plan performances aiming for "director of movement".
Invited "Kohei Kato"in 2016, who was a senior in the same jazz-dance club, with a casual feeling.
So the body planning unit "YOHAKU" was born.
· April 2005 Be selected by the Second Part of the National Ballet Competition sponsored by the Tokyo Newspaper
· April 2006 Winner of the 6th Machida National Ballet Competition Junior High School Division No. 8
· Chosen as a dancer and Performed in ART DANCE KANAGAWA "Soldier's Story" in 2012
http://www.ballet-factory.com/takahashi/new/001.html
· Appeared in a movie as a dancer on April 2015 released movie "Cesium and Girl"
http://cesium-to-shyoujyo.com
Related articles